I love you,
For accepting me with my myriad of inadequacies. When I'm so horrendously messy and you're so neat.
For being the punctual person in the relationship and always making sure I get to where I'm supposed to be on time.
For eating what I like, especially during difficult days of the month, because our food preferences are so different.
For the little reassuring gestures every day that remind me that I'm loved. From the extra hard squeeze when you hold my hand, to the little pecks whenever you can steal a kiss on my hand or cheek, to how you'd hug me from behind when I'm trying to brush my teeth in the morning, or how you try to convince me that I'm not fat.
For cleaning the floor, taking out the trash, waking up earlier to feed the dog while I snooze for 10 more minutes, washing the dishes and doing all the things that I hate. Never once calling me lazy when I am, obviously, lazy.
For loving, accepting and living with my drooling, shedding, over-enthusiastic dog though you're a clean freak who had to wash his hands immediately after meeting Noodle for the first time.
For being that semblance of order that holds my haphazard world together. Because my mind works like my Chrome browser, with 3 windows and 70 tabs open at any one time, while yours is like neatly stacked programming code that executes commands line by line.
You don't:
Understand a lot of the jokes, memes, comics and Lord of the Rings references that form much of my baseline of humour, me having been raised on a diet of anime and fantasy fiction novels.
Read as much as I do. Every time I excitedly tell you about a new book I've started, I know you're not going to get there because books put you to sleep very quickly.
Understand the concept of euphemisms, foreshadowing, metaphors. But why should you need to?
I don't:
Understand your transport otaku-ness. Of how you'd traverse the entire length of the train exploring carriages and features whenever we travel, or why games like City Skylines are appealing (I hate strategy or any sort of building games, I have always been more of a hack/slash/button smashing sort of gamer).
Have your sense of punctuality.
Have the same intolerance for dirt and mess as you, which means that you're always the first to pack or clean because it bothers you more.
Enjoy a lot of social engagements, which means that your more extrovert self always ends up yielding to my introvert exhaustion.
And there's probably far more you could say to add to this section if you were writing this.
But that is why marriage is lovely. Because here we are, a mash-up of two imperfect individuals, whose quirks sometime grate on each other.
People ask, why get married? Why yield the freedom and unaccountability of singlehood to a union of bondage and compromise?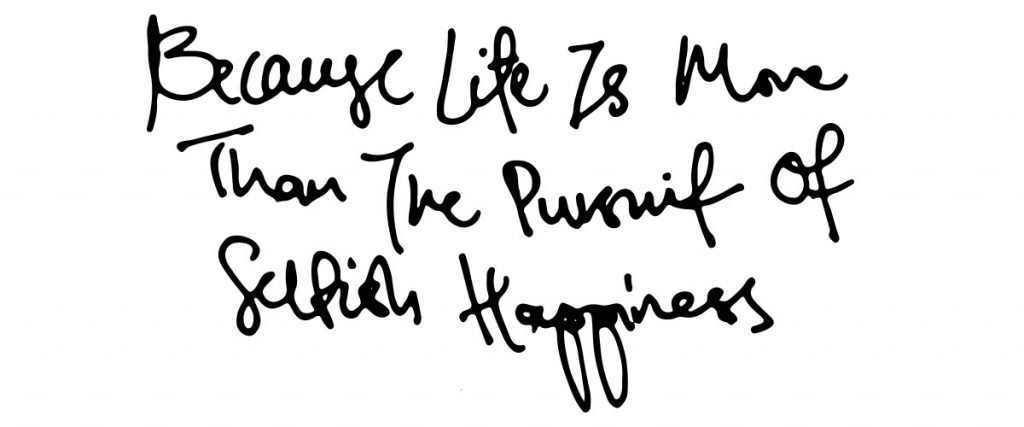 The joy that is found is yielding and giving, far exceeds the limited satisfaction of taking, hoarding, guarding what is yours and yours alone.
Give away your life; you'll find life given back, but not merely given back — given back with bonus and blessing. Giving, not getting, is the way. Generosity begets generosity. Luke 6:38, (MSG)
The line from Hillsong United's Touch The Sky says:
"I found my life when I laid it down".
Life becomes so small when it's just about you, your likes, your dislikes, your wants, your desires. But the world gets so much bigger when you have to consider someone apart from yourself. Can you choose to believe that marriage is not just about two suitable people coming together, but it is two imperfect people journeying together to help each other be the best version of themselves?
Yielding in marriage has taught me these things:
We are better together. This is a lone wolf speaking. My pride used to believe that I could be largely self-sufficient. The few things I am not so good at include economics, musical instruments and Chinese. And probably, social interactions. My pride believes I have average to above-average competence in a lot of other areas. But still I am limited on my own. Both at work and in my marriage, I have learned that we are better together. I can only go so far being lone wolf. We can go so much further together being imperfect people whose strengths and weaknesses complement to create wonderful things beyond what we could ever do by ourselves. No matter how talented an individual is, he or she can go so much further with the right team.
My single years of unaccountability meant that I could stay up all night, play games, watch shows, sleep at 2 or 3am, and it wouldn't matter to anyone. I could dream about all the things I wanted to do, but never get about doing it, because my procrastination abilities clearly exceeded my talent. But being with someone like Colin has forced me off my butt into sometimes uncomfortable territories. He makes me want to become a better version of myself. He sees beyond the laziness of my untapped potential into a future we both knew could happen. And he inspires me to believe that my own procrastination will not hijack who I could be tomorrow.
Have dreams together, and build a future together. Inspire each other, and be more than you would be if you were just on your own.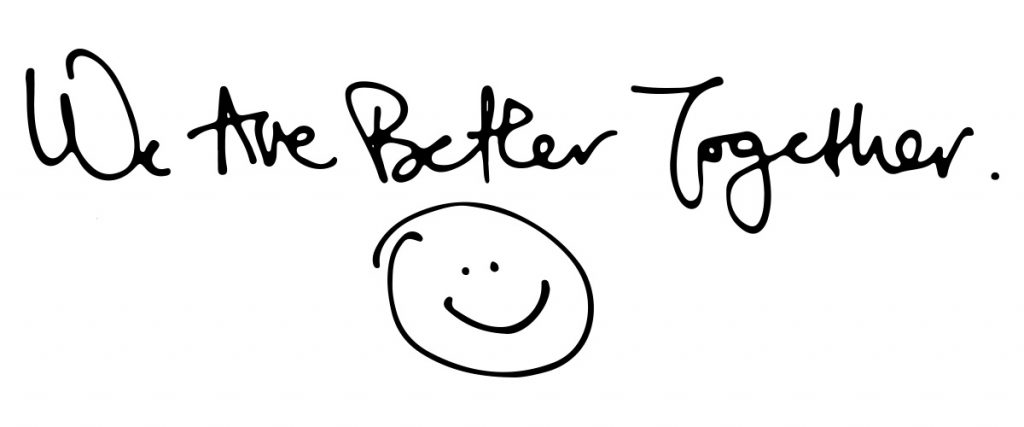 How do I love thee?
For challenging me to be more than who I am today. For being the arms that hold me on the days where I feel like I'm not even as good as I was yesterday. For loving me, believing in me, and being my #1 fan and cheerleader.
There will be so, so much more for us to unpack as the years unfold. We are young, inexperienced, and I'm sure many of you married far longer will have something to roll your eyes about listening to us talk about marriage. But for now, in our modest year and half in, I'm glad this lone ranger gave up her 'freedom' for an even greater joy found in being married to you.